Doctors & Staff
Meet the experienced and friendly doctors and staff who make Complete Family Eyecare of Carbondale the leading provider of vision care products and services in Carbondale.

Dr. Teresa Myers
Harrisburg native Dr. Teresa Myers is the lead optometrist for the Carbondale office of Complete Family Eyecare. She was previously an optometrist in Murphysboro and Mount Vernon. Myers graduated from Illinois College of Optometry and has been a member of the American Optometric Association for more than 20 years.  She has continuing training in treating pediatric patients, ocular disease, macular degeneration and diabetic retinopathy.
"I see people from 6 months to well into 90s," Myers says. "I am really excited about bringing medical practice into an existing vision care practice. And Carbondale is a young fun exciting town and I am excited to be part of it."
Myers is an avid cyclist, riding the Tunnel Hill Trail regularly and recently completing a 65-mile ride across the Missouri Bootheel. She is married to Jeff Ballantyne.
Dr. Shari Burruss (Retired)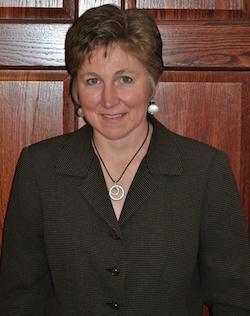 Dr. Shari Burruss served the Carbondale, Illinois and surrounding community for many years as the lead optometrist for Clear Vision Family Eye Care until her retirement in September 2016. Dr. Burruss graduated from the University of Missouri School of Optometry in 1997. As part of her training, Dr. Burruss worked at The Institute of Optometry in London, England where she served in two clinics – primary eye care and contact lenses. Dr. Burruss also worked at the University of Missouri School of Medicine Department of Ophthalmology while in training.
Since graduation, Dr. Burruss has practiced in a variety of settings in both Missouri and Georgia. She moved to the southern Illinois area in 2004 and has been the primary optometrist/owner of Clear Vision Family Eye Care since 2008. Dr. Burruss enjoys working at her own practice so that she can work with her patients in a caring, relaxed atmosphere. She values the trust her patients have placed in her over the years. At Clear Vision, our goal is to give our patients the highest standard of eye care in a caring setting, where every patient will feel like family.
Dr. Burruss is a St. Louis native and she and her husband, George, are happy to call Carbondale home. They have two daughters, Carol and Corinne. Dr. Burruss is involved in the Carbondale Chamber of Commerce, the local Optometric Society, Illinois Optometric Association and the American Optometric Association. She enjoys volunteering at both church and her local school and is a troop leader for the Girl Scouts. Dr. Burruss also enjoys spending time with her family.